Turkey is a country rich in history, culture, and natural beauty, making it a popular tourist destination. Some of the top places to visit in Turkey are:
This city is famous for its ancient mosques, palaces, and bazaars. Some of the most famous tourist attractions in Istanbul are the Hagia Sophia, Topkapi Palace, and the Grand Bazaar.
This unique geological region is known for its unique rock formations and cave dwellings. Tourists can take a hot air balloon ride to get a breathtaking view of the area.
This city is famous for its natural hot springs and terraced pools, which are considered to have healing properties. The ancient Roman city of Hierapolis is also located here.
This ancient city was once a major center of trade and commerce and is home to some of the finest examples of Roman architecture, including the Temple of Artemis and the Library of Celsus.
This city is a popular tourist destination for its beautiful beaches, charming old town, and ancient ruins. Some of the famous tourist attractions in Antalya include the Antalya Archaeological Museum, Kaleici (Old Town), and the Antalya Bazaar.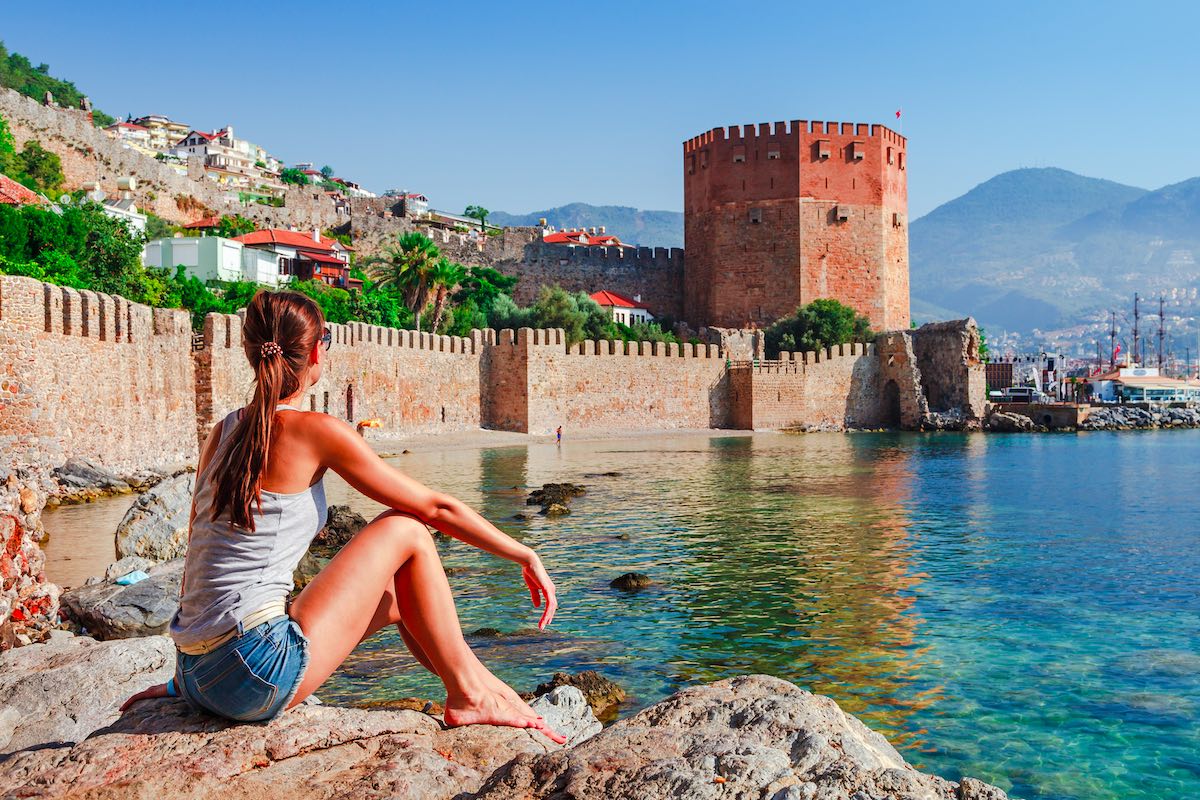 This mountain is famous for its colossal statues and is a popular destination for tourists looking to experience the rich history and culture of Turkey.
This city is known for its hot springs, Ottoman-era architecture, and natural beauty. Some of the famous tourist attractions in Bursa include the Green Mosque, Green Tomb, and the Bursa Castle.
These are just a few of the many tourist attractions that Turkey has to offer. Whether you're interested in history, culture, or natural beauty, Turkey is sure to offer an unforgettable experience.
Swiss Travel Pass – The simplest way to Travel in Switzerland
Check Eligibility: Check if you need a visa to enter Turkey based on your country of origin. Citizens of some countries can enter Turkey without a visa for a limited period of time.
Complete an Application Form: Fill out the online Turkey visa application form and print it out.
Gather Required Documents: Prepare the necessary documents, including a passport with at least 6 months validity, a recent passport-size photograph, and proof of travel and accommodation.
Pay the Visa Fee: Pay the visa fee, either online or in person at the Turkish embassy or consulate.
Submit the Application: Submit your completed application form, along with the required documents and visa fee, at the Turkish embassy or consulate in your country.
Wait for the Decision: Wait for the decision on your visa application. This process can take several days or weeks, depending on the Turkish embassy or consulate.
Collect Your Visa: Once your visa has been approved, collect your passport along with your visa.
Note: The visa requirements and application process may vary depending on the type of visa you are applying for and your country of origin. It is best to check the official website of the Turkish Ministry of Foreign Affairs or the Turkish embassy or consulate in your country for the most up-to-date information.
Self-rental cars are a popular way to explore Turkey, as they offer flexibility and convenience for travelers. Here's how you can rent a car in Turkey:
Choose a Rental Company: Research and compare different rental car companies and choose one that best suits your needs. Some of the well-known international car rental companies have branches in Turkey.
Check the Requirements: Make sure you meet the age and driver's license requirements set by the rental company.
Make a Reservation: Book your rental car in advance to ensure availability, especially during peak tourist season.
Choose the Right Insurance: Decide on the insurance coverage that is right for you, as some rental companies may only offer basic insurance.
Pick Up and Drop Off: Arrange for the pick-up and drop-off of the rental car at the airport or a rental office.
Pay the Rental Fees: Pay the rental fees, which may include the cost of the car, insurance, taxes, and any additional charges.
Drive Safely: Familiarize yourself with Turkish road rules and regulations and drive safely while enjoying your trip.
Note: It is always recommended to read the terms and conditions of the rental agreement carefully before signing it, to avoid any misunderstandings or disputes.
End
of Article
Check Below Visual Stories