IndiGo Airlines expands its global reach with Tbilisi, Georgia, becoming its 29th international destination. With a captivating blend of ancient architecture, lively streets, and modern structures, this addition promises to enhance the connection between India and Georgia. IndiGo aims to stimulate tourism and facilitate business partnerships through this strategic move.
Recent New Routes by Indigo Airlines
IndiGo Announces Daily Flights between Mumbai and Jakarta
IndiGo Announces New Flights to Abu Dhabi from Lucknow and Ahmedabad
IndiGo to Start New Flights Between Mumbai and Nairobi
IndiGo Airlines proudly presents Tbilisi, Georgia, as its remarkable 29th international and 107th overall destination, commencing operations on August 8, 2023. This exclusive flight route will link Tbilisi, Georgia, and Delhi, India, and is now available for reservation.
As a significant stop on the historic 'Silk Route,' Tbilisi holds immense potential to augment trade between the cities, further reinforcing the position of India's largest airline brand.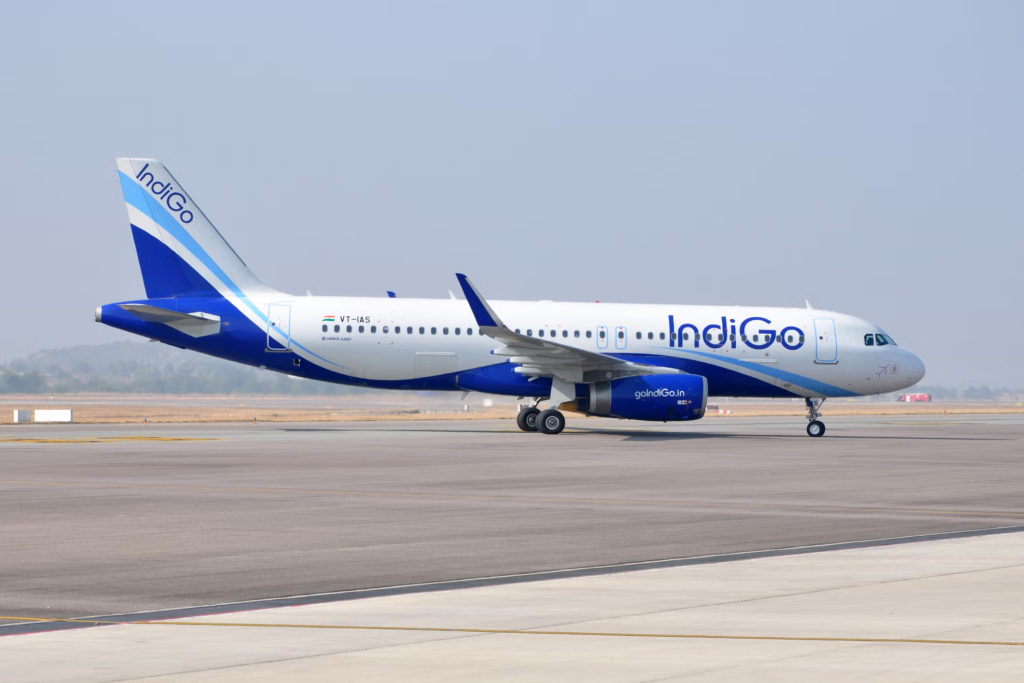 With this latest expansion, IndiGo reaffirms its dominance as the leading domestic airline, commanding over 55% of the market share, and solidifies its standing as the premier international carrier from India, now serving a remarkable 29 international cities in total. Book your journey with IndiGo Airlines today!
Delhi and Tbilisi Flight Schedule
IndiGo Airlines introduces the highly-anticipated Delhi-Tbilisi flight, identified by the flight number 6E 1807. Commencing from August 8, 2023, this flight will take off from Indira Gandhi International Airport in Delhi at 20:10 on Tuesdays, Thursdays, and Saturdays. Passengers can look forward to arriving in Tbilisi, the vibrant capital of Georgia, at 00:45 the following day.
For the return journey, the Tbilisi-Delhi flight, numbered 6E 1808, will depart from Georgia's capital at 1:45 AM on Wednesdays, Fridays, and Sundays, starting from August 9, 2023. Travelers will have the pleasure of reaching Delhi at 07:10 AM on the very same day. Book your flights with IndiGo Airlines now to experience this exciting new route between two remarkable cities.
| Flight No. | Departure City | Departure Time | Days of Operation | Arrival City | Arrival Time |
| --- | --- | --- | --- | --- | --- |
| 6E 1807 | Delhi | 20:10 | Tue, Thu, Sat | Tbilisi | 00:45 |
| 6E 1808 | Tbilisi | 01:45 | Wed, Fri, Sun | Delhi | 07:10 |
Delhi and Tbilisi Flight Schedule
Exploring the Enchanting Wonders of Georgia's Tbilisi
Nestled in the heart of the South Caucasus, Tbilisi, Georgia's capital, is a city that beckons travelers with its rich history, stunning architecture, and warm hospitality. From ancient landmarks to contemporary marvels, Tbilisi offers a unique blend of cultures and experiences. In this article, we will take you on a journey through the enchanting wonders of Tbilisi, a destination that promises to captivate every wanderer's heart.
---